About Us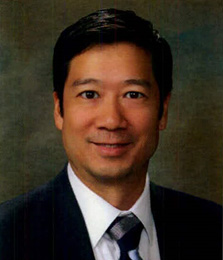 Welcome to Allure Cosmetic Surgery Center, where we strive for nothing less than perfection.
Our practice is all about providing you with a gratifying experience along with immaculate results. Dr. Lo, alongside with a great team of skilled healthcare professionals, can help make your dream body come to life with the proper guidance and procedures personalized to you.
Our team of healthcare professionals are specialized in all facets of cosmetic surgery, we can offer a variety of cosmetic procedures ranging from:
Facial Procedures
Facelifts
S Lifts
Eye Surgery (Blepharoplasty
Brow Lift/Lateral Brow Lift

Non-Surgical Procedures
Botox®
Restylane®
Radiesse®
Sculptra™
Dysport®
Juvederm Voluma ® XC
Juvederm® XC

Spa Services
Microdermabrasion
Facials
Peels
Waxing
Permanent Makeup

Body Contouring Procedures
Abdominoplasty
Liposculpture
Breast Augmentation

Skin Cancer Surgery
Basal Cell Carcinoma
Malignant Melanoma
Squamous Cell Carcinoma

Special Programs
Weight Reduction Management

Laser Services
Laser Skin Resurfacing (non ablative)
Laser Acne Scar Treatments
Laser Hair Reduction
Laser Vein Treatments
Titan™ for abdomen, face, forehead or neck
Intense Pulsed Light (IPL) Therapy
We invite you to explore through our website and familiarize yourself about the wide range of cosmetic surgery procedures we perform. Do not hesitate to call our office to set up an appointment with Dr. Lo to get your personalized evaluation. Your safety, comfort, privacy and goals are our priority. We look forward to meeting you.